Nikki Sexx Bondage Sex Party / Surprise Sexx Party Pt I-II [SD|2022] FuckingDungeon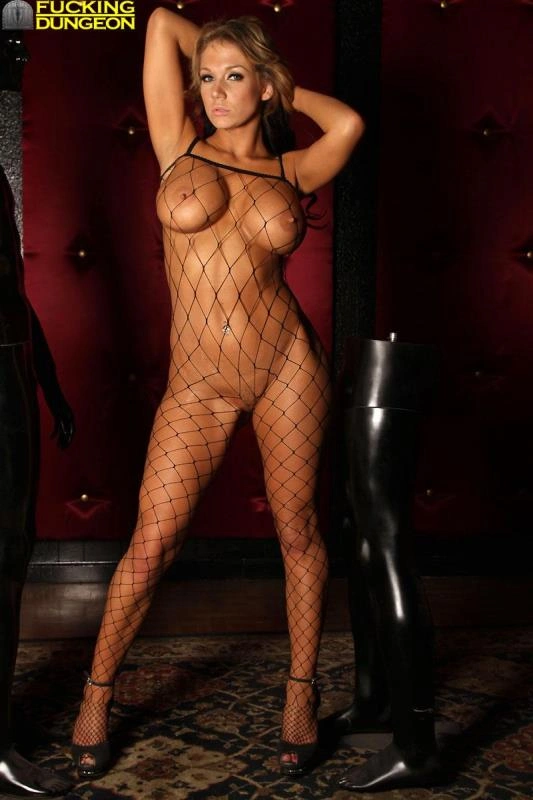 Time to up the ante on this buxom party slave.Nikki finds herself bound and bent in the strangest of places.to her at least. As she struggles and writhes in her ties, she tries to gain any type of salvation in regards to the situation she's found herself in.Just as she finds a slight glimmer of possible hope though, the party creeps enter and the fucking fiesta begins yet again.
We all dig a hot date. Especially when things work out.Dinner, a movie, maybe a little "dessert" so to speak.Nikki sure is sexy. Any man would consider himself lucky to even take her out, much less lure her back to his lair. The thing about Nikki though, is that she's a little unversed shall we say in the fetish factor and this dirty bastard digs that.After a quick make out session, the experimentation begins. It all seems a bit awkward to Nikki, but she's a good sport, she'll play along.The intensity builds a bit as the unsuspecting babe allows the creep to blindfold her.Without the advantage of site, Nikki seems to get a little hot when her mouth is filled with dick. She eagerly laps long and hard on that cock. Seems she is more than happy to please.A natural submissive so to speak.But, little does Nikki know that they are not alone.And she's in for the surprise of her life.
Name Porn:
Bondage Sex Party / Surprise Sexx Party Pt I-II
PaySite:
FuckingDungeon
Year:
2022
Cast:
Nikki Sexx
Genres:
Kink bdsm sex, Porn video kink, Hard nipple torture
Duration:
01:22:46
Quality:
SD
Format:
Windows Media
Size:
714 MB