yla Storm, Wenona, Matt Williams The Money Rules: A Mini-Feature Presentation of Real life fantasies from your favorite porn stars [HD|2022] SexuallyBroken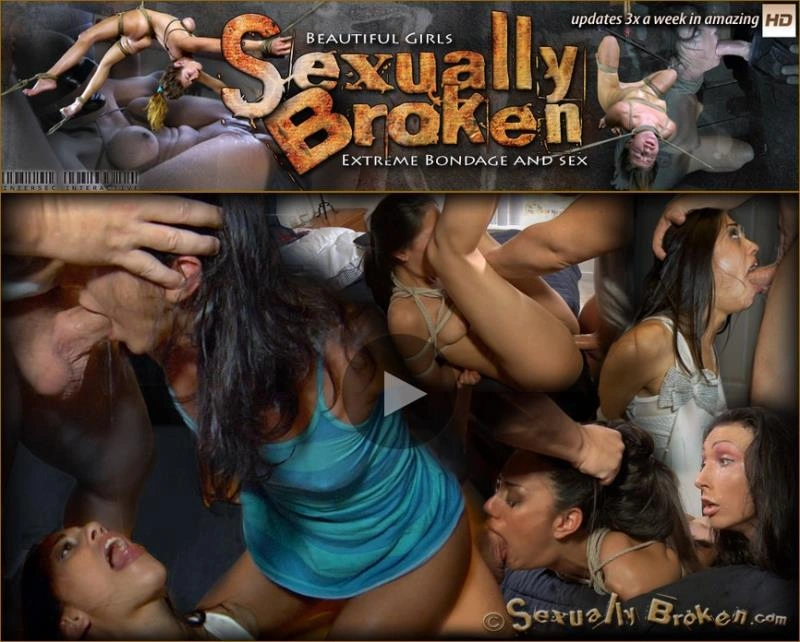 Welcome to the first installment of a Sexually Broken Mini-feature movie series. These movies will have short, story line scenarios, that the viewer will be able to identify with. Each Mini-Feature will be a consensual fantasy roll play, something that is not out of the realm of what could be recreated by other consulting adults during their own play dates.
Your typical 40-something single guy is home browsing the internet for paid companionship. He finds ads from two of his favorite Porn Stars, they happen to be visiting the area. After making two simple phone calls, his fantasy will be coming true tonight. All it takes is Money, and that is something he has plenty of.
The first girl arrives, the deal is struck and she find herself bound on her knees in front of his hard cock. Soon the other girl arrives, and both are now bound, getting their throats fucked deep and fucked hard. What deviant sexual pleasures will he extract from his willing house guests? What would you do with two helpless, bound porn stars in your own house? Maybe something like this...?
Name Porn:
The Money Rules: A Mini-Feature Presentation of Real life fantasies from your favorite porn stars
PaySite:
SexuallyBroken
Year:
2022
Cast:
yla Storm, Wenona, Matt Williams
Genres:
Real torture in bdsm, Pain and humiliation porn, Hard group sex
Duration:
00:30:00
Quality:
HD
Format:
Size: