Lorelei Lee, Bobbi Starr and Francesca Le Doctor Francesca Le is Double Penetrated! [HD|2022] WhippedAss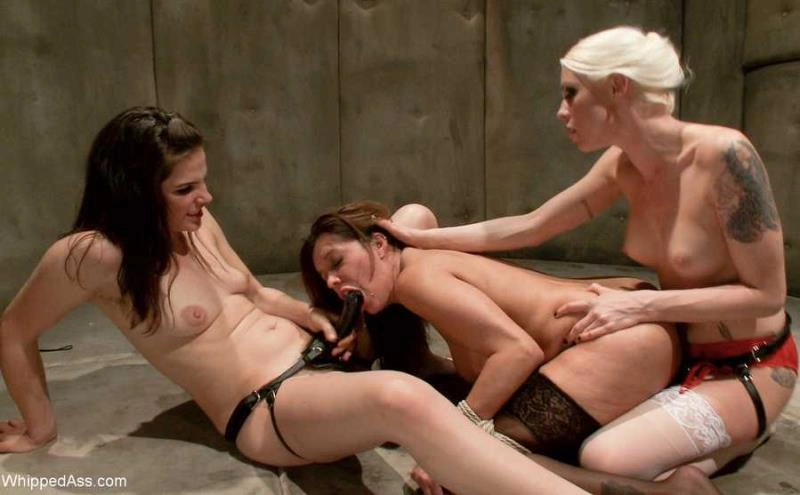 Hall of fame pornstar Francesca Le makes her explosive debut on Whipped Ass submitting to Lorelei Lee and Bobbi Starr in a sexy
roleplay flick! Bobbi Starr is locked away in a mental hospital and secretly falls in love with the night nurse. Their love affair deepens and
together they plan her getaway. The only thing stopping these two is the evil Doctor Le.
In true Whipped Ass style Lorelei and Bobbi take over commanding Doctor Le to submit to their every desire. But, after months of torture at the hands
of Doctor Le Bobbi's desires are dark, sadistic and only for their pleasure. Francesca is whipped, choked, spit on and completely humiliated. She's
made to lick ass and pussy and commanded to make both the girls cum. Her asshole is plugged, she's clamped and finally they DP the doctor leaving her
in a pile of hot lesbian sweat!
Name Porn:
Doctor Francesca Le is Double Penetrated!
PaySite:
WhippedAss
Year:
2022
Cast:
Lorelei Lee, Bobbi Starr and Francesca Le
Genres:
Bdsm fullhd, Porn movie bdsm, Hard porn video bdsm
Duration:
00:55:11
Quality:
HD
Format:
MPEG-4
Size:
1.98 GB