Helena Locke, Sgt. Miles Helena Locke loves being stuffed full of hard cock! Brutal throat fucking, crying and begging [HD|2022] SexuallyBroken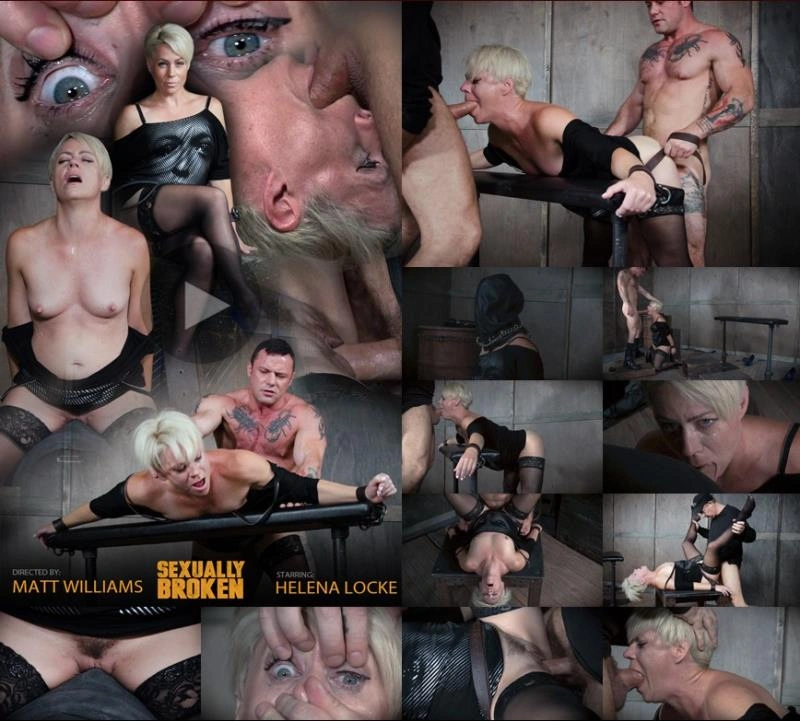 Helena is brutally throat fucked and begs for release
Helena Locke is hooded and bound to the Sybian; her sweet little whimpers are barely audible over the buzzing - until Matt can't take it any more and rips off the hood to shove his cock down her throat. He uses her mouth like a flesh light as tears roll down her cheeks and she's left gasping for breath. Sgt. Miles has to get a turn to wreck her pretty mouth next - Helena struggles to take all of his hard cock while he laughs that he loves to see her cry.
Helena begs to cum as the Sybian relentlessly teases her clit and she gets SO close - but the boys decide she hasn't earned it yet. Instead, she's brutally denied, bent over and bound before being fucked on both ends. She's too cock-drunk for words, but her moans say it all. It's a good thing she's bound, because poor Helena can barely stand when they've finished with her.
Being laid down and shackled to the box seems like a treat for this exhausted little slut. She gets to lay back while they fuck her throat slowly, deeply - almost gently. But what she really wants is more brutal cunt fucking, and she's not not disappointed. The second this whore is filled with cock, the moaning starts back up. She just loves being stuffed full and she's not shy about it.
Name Porn:
Helena Locke loves being stuffed full of hard cock! Brutal throat fucking, crying and begging
PaySite:
SexuallyBroken
Year:
2022
Cast:
Helena Locke, Sgt. Miles
Genres:
Archive bondage, Bondage bdsm porn, Bondage porn video
Duration:
00:30:02
Quality:
HD
Format:
MPEG-4
Size:
1.59 GB