Stephie Staar Stuff Me Staar [HD|2022] InfernalRestraints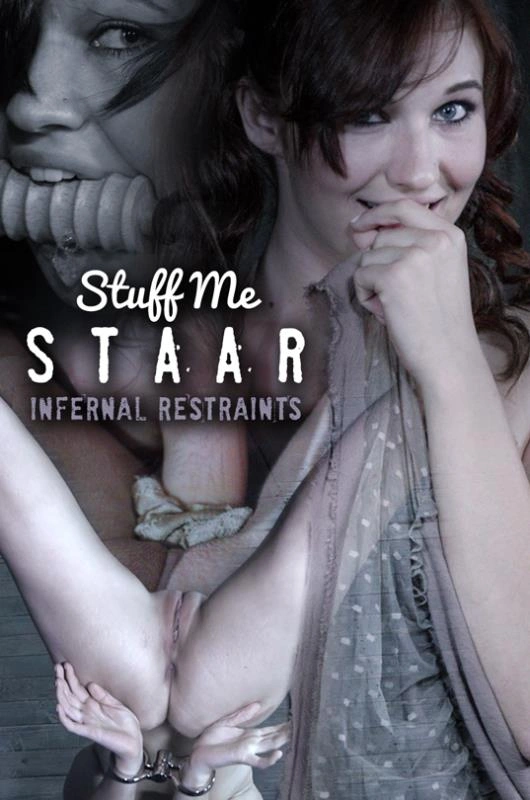 Stephie is stuffed with her own panties and a metal dildo.
Women are such mysterious creatures. With all their sweet little smells and their pretty little features. Who doesn't want to lock them down and explore every inch of their tender flesh? OT certainly does. With Stephie made to stand still with her ass perversely exposed OT just can't help himself.
The gag OT uses in Stephie's mouth makes her drool all over herself. She's contorted to the point of disfigurement. OT isn't finished. He attaches painful nipple clamps to the leather straps on her toes making her lean awkwardly forward. Then he pulls her neck back. To release the pressure on her neck she has to pull on her nipples. To relieve the pain in her nipples she has to choke herself. It's an awful predicament.
OT puts Stephie upside down. In this position she has to look up and stare at her exposed pussy. When OT starts teasing her clit with the little vibrator she can't hold back the orgasms. She begins to squirt and spray her own face.
Name Porn:
Stuff Me Staar
PaySite:
InfernalRestraints
Year:
2022
Cast:
Stephie Staar
Genres:
Bdsm hd, Exclusive bdsm, Hot porn bdsm
Duration:
00:42:59
Quality:
HD
Format:
MPEG-4
Size:
2.28 GB