Dylan Phoenix IT girl [SD|2022] InfernalRestraints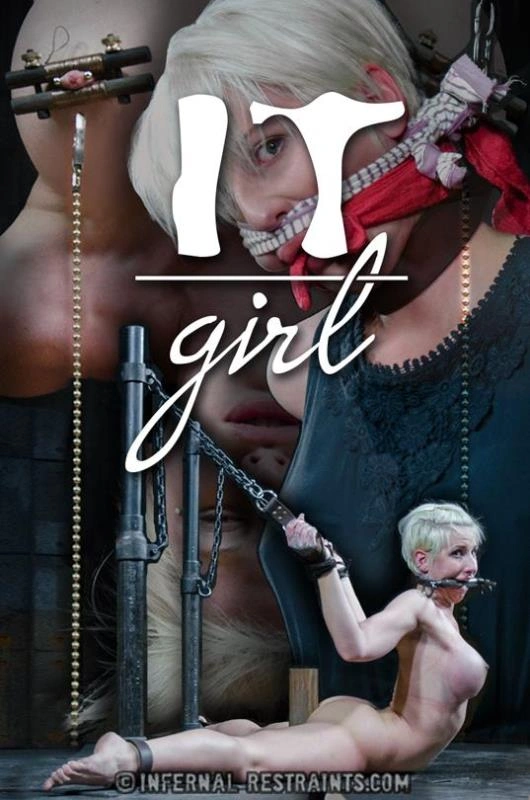 Dylan Phoenix didn't show the proper respect to OT. Sure, she dressed really nice to come and see him, but she should have shaved her pussy clean, knowing he was going to want to play with it. Sure, it looks smooth, but as soon as he runs his hands over her little mound he can feel the stubble starting to form. If she isn't going to groom herself properly for him, then he is going to have to do it in a way that will remind her for next tme.
She's rocking back and forth on her ass with her legs strapped to a wooden spreader bar. Her cunt is exposed and it looks like she could use a good, hard fucking. If she had taken care of herself she may have gotten one. Instead she is going to have every hair on her snatch plucked out by hand until OT is sure that she won't make the same mistake again.
She could have been getting stuffed. Instead she's going to spend the day getting punished. A hard caning, some whipping, and a bit of hard, metal bondage should make sure that the next time she comes calling she makes sure her entire body is ready for his attention.
Name Porn:
IT girl
PaySite:
InfernalRestraints
Year:
2022
Cast:
Dylan Phoenix
Genres:
Breast Abuse, Belts, Boob Bands, Bikini, Bound Orgasms, Belt Bondage, Dominatrix, Ass Worship, Classroom, Cactus, Breathplay, Big Ass, Anal Fisting, Dining Room, Bdsm, Cumshot, Big Tits, Brutal Sessions, Blindfold, Elegant Raw, Cory, Cum On Feet, Coco Lovelock, Archive bondage, Bondage bdsm porn, Bondage porn video, Blindfolds bdsm porn
Duration:
00:43:21
Quality:
SD
Format:
MPEG-4
Size:
412 MB